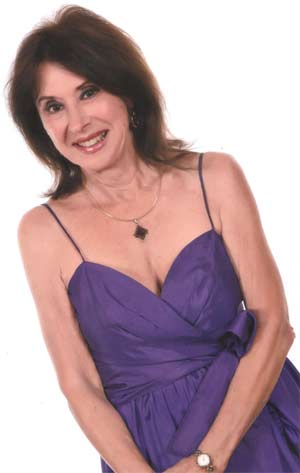 Hollywood Journalist and Author


CNN brings us a fascinating documentary! It is the first objective... warts-and-all...outrageous assignments and all... endless expense accounts and all....behind the scenes ethics and all... picture inside American journalistic icon The National Enquirer.
And 20-year-veteran Enquirer reporter Barbara Sternig is featured throughout. She and many of her high-power colleagues open their vaults and reveal with great candor what really went on... from the beat, to the high-tension newsroom, to the Boss's office. Gain never-heard insights from the tough experiences of these tough blockbuster reporters. Carl Bernstein and others comment.
This is the first full documentary about the actual history of the National Enquirer, and the influence it has had on the entire pop culture of America.
Vintage footage from its early 1970s creation by brilliant and eccentric founder Generoso Pope Jr., through to today's elusive owner David Pecker.
Here, right from the mouths of reporter Barbara Sternig and her talented colleagues comes the true story of the National Enquirer.
Now streaming in ITunes and Amazon Prime.
Now streaming in iTunes and Amazon Prime.
AND FOR MORE, MORE, MORE ABOUT BARBARA STERNIG'S
REPORTING ESCAPADES, ADVENTURES, AND HIGH-TENSION ENQUIRER ASSIGNMENTS
.... check out her books....